The brief descriptions below are designed to familiarize you with our staff's training, professional credentials and work experience.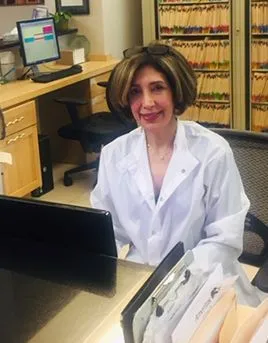 Sherry Anoushfar, DDS, PC
Dr. Anoushfar graduated from Simmons College in Boston Massachusetts obtaining an undergraduate Bachelor of Science degree in Biology and Philosophy in 1984. After working as a research assistant in Boston University Cancer Research Center for one year, Dr. Anoushfar continued her education at Georgetown University School of Dentistry in Washington D.C., where she obtained her D.D.S. (Doctor of Dental Surgery) in 1990 and started to practice dentistry as an associate and later as partner in several Maryland and Northern Virginia dental group practices. In 1993 Dr. Anoushfar successfully completed a 1 year comprehensive training program in all phases of dental Implantology at Howard University College of Dentistry and was certified by the American Academy of Implant Dentistry. In 1997 she opened her solo practice in Reston, Virginia where she has been practicing all aspects of General and Cosmetic dentistry. In December 2006 she relocated to a new office in Reston, equipped with the most advanced aspects of modern digital technology. Dr. Anoushfar is an upstanding member of the following organizations:
American Dental Association
Academy of General Dentistry
American Academy of Cosmetic Dentistry
Northern Virginia Dental Society
Dr. Anoushfar lives with her husband and 2 children in McLean, Virginia.
---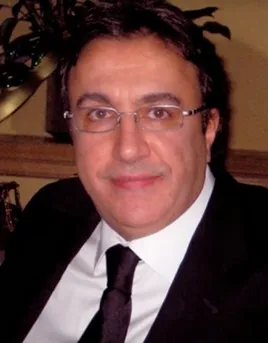 Mohsen Izadi, DDS
Dr. Izadi underwent his undergraduate studies at Howard University where he obtained his Bachelor of Science degree in 1983. He then attended Howard University School of Dentistry where he received his D.D.S. (Doctor of Dental Surgery) degree in 1987. Dr. Izadi practiced as an associate and then as partner in several Northern Virginia dental practices before opening his solo practice in Vienna, Virginia in 1998. Since then, he has been practicing all aspects of general dentistry as well as broadening his professional expertise in more specialized areas of his profession. Dr. Izadi has been credentialed by some of the most prestigious academies of implantology and orthodontics. He has been certified by such dental organizations as the International Association for Orthodontics, The American Academy of Implant Dentistry, and The Dental Implant Training Center. He has also attended many workshops in areas of implant dentistry and Invisalign. Through successful completion of these branches of dentistry, he has expanded his knowledge and therefore been able to provide the highest standards of care to all his patients. Dr. Izadi currently lives with his wife and 2 children in McLean, Virginia.
---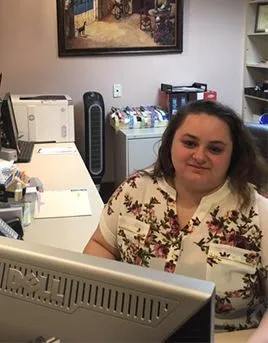 Courtney
Hi, my name is Courtney and I am the Front Desk Receptionist and Patient Coordinator in Dr. Izadi and Dr. Anoushfar's dental practices. I assist our patients with all their appointment scheduling needs as well as verifying insurance coverages and benefits. I am also happy to arrange financial and payment plans and
provide any assistance to our patients in order to make their dental visit a pleasant and comfortable experience.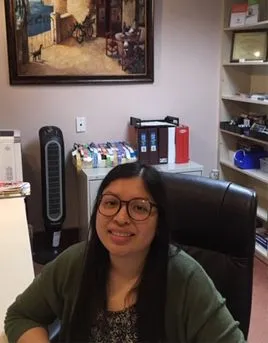 Bianca
My name is Bianca, I have been working in both practices for the past 8 years. My specialty and expertise is in insurance verification, eligibility and benefits. I also provide our patients with information on payment plans and arrangements. I'm here to assist the patients with all of their financial needs and make their visit as smooth as possible.
---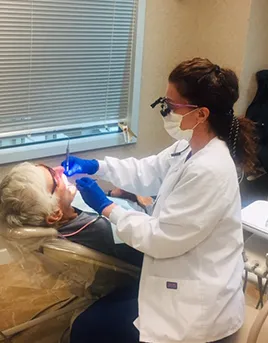 Lori
Hi my name is Lori. I have been working with Dr. Anoushfar in the Reston office for the past 12 years and keeping our patients' oral health is my first priority. My goal is to keep your smile bright and your gums healthy while treating you with my most gentle touch.
---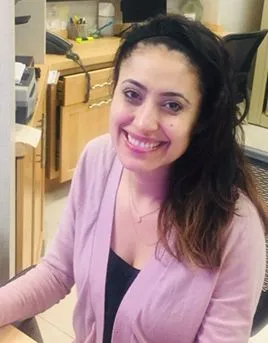 Suri
Hello, my name is Suri and I'm the Patient Treatment Coordinator and Dental Assistant at Dr. Sherry Anoushfar's dental practice in Reston, Virginia. I am certified and trained in all aspects of dental assisting and can coordinate our patients dental treatments and provide a comfortable and relaxing dental experience. I am also trained in verifying insurance plans benefits and pride myself in always being ready with a smile to provide excellent customer service.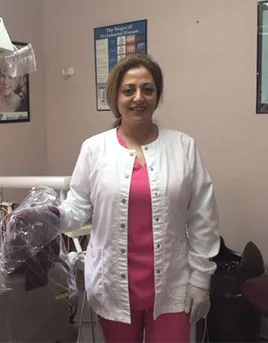 Mitra
Hello my name is Mitra and I am a dental assistant in our Vienna office for past 7 years. I am here ready with my smile and words of comfort to make your dental visit as comfortable and efficient as possible.